What equipment do I need to start a FM radio station?
A basic LPFM radio station needs professional studio and broadcast equipment. All of the gear should be top notch, licensed and approved for the country in which it is operating in.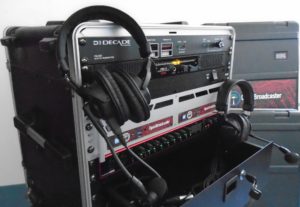 Studio mixing board
Microphones
Headphones
Broadcast Media Server for radio automation
Scheduler
STL studio transmitter link
Power supply
Lightning protector
Transmission line
Antenna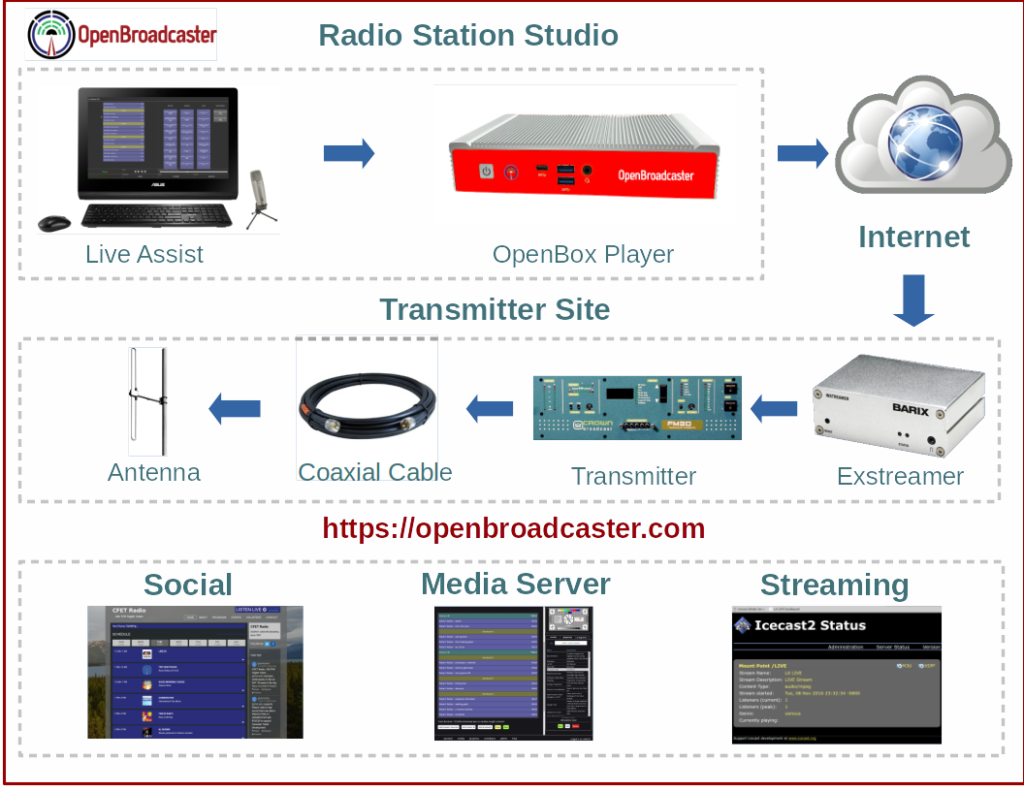 Best place to install FM antenna, transmitter and studio?
Location, Location Location
Higher the better. Provides for best line of site to surrounding area.
Roof top tripod mount with a 3 meter pipe attached to building or fastened to side of building
Keep antennae as far away from humans limiting RF exposure.
Away from sources of interference, power mains, transformers, AC units
Browse through our available broadcast Radio Station Packages and low cost easy to setup RIAB (Radio-In-A-Box)
All out Radio packages include CAP emergency alerting
We provide affordable custom scalable Enterprise Broadcasting solutions.
Sign up for our Newsletter and receive a free operating manual for the online TV streaming broadcast automation media server and playout application.
Contact us for more info about your community radio & television project. We are here to help.
Please contribute to open source