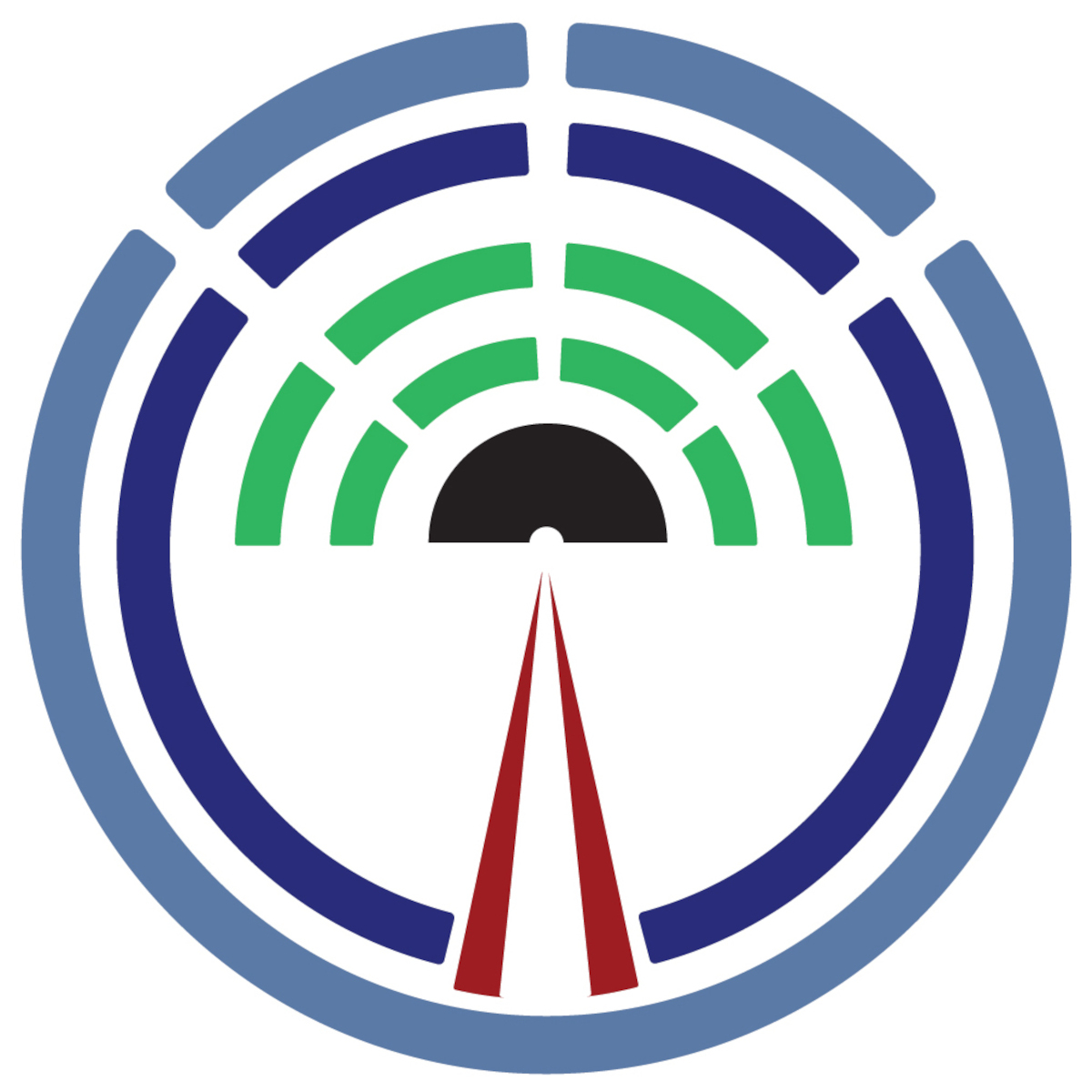 Television Station Broadcast Automation
Run your own over the air community television station, supported by the best open source broadcast media server on the market. Upload original material to your private online media library, tag video, create dynamic playlists and schedule TV media 24/7 through a unified web browser interface. Prioritize videos with playout automation, capable of preempting regular programming. Use OpenBroadcaster Media Asset Management, master control television playout and integrated TV broadcast automation software for streaming internet TV station channels supplying feeds to multiple distribution points.
Is your current equipment failing or obsolete? Windows OS unsupported license? $30,000 or more for replacement equipment? Are you launching a new IPTV platform or "over the air" community television station to capture the local market with viewer participatory community TV channels?
Open Source is the answer, and exactly what you need for internet TV broadcast automation software running on inexpensive re-purposed hardware, with your server and player on the web, where a rapidly increasing percentage of your community media audience is located. We provide an alternative solution to replace the old proprietary media asset management scheduling solution you're using, including migration of all your digital data assets and intellectual property.
Key Television Broadcasting Features
Robust TV broadcast automation software and playout scheduling
Video streaming platform for internet tv station channels
Plays, record and saves video along with audio for future VOD broadcast
Easy master control scheduling for radio and TV programs
Music scheduler, television automation playout with integrated encoder
Run real time rotations, generate playlists and play logs
Clean interface, drag and drop menu operation
Uncomplicated, easy to setup online music database
Supports indigenous language fonts and text
Emergency broadcasting for disaster alerting
Television Broadcast Scheduling
Simple top of hour operation playout with television broadcast automation software to generate scheduled community video throughout your production plant, including safety videos, birthday greetings, security tips, monthly productivity statistics and holiday communications. Run your own internet TV station channels and self generating program guides. Automate original media to playout during assigned time slots, streaming online as well as through cable television PEG Channels. Create internet TV station channels with workflow for video and playout automation of dynamic pre-recorded insertable segments. Use the TV broadcast automation server for scheduling playout of assets. Terrestrial over the air television broadcast scheduling extends the life of your analog gear while preparing for the future with a modern video server supporting on air playout automation.
Broadcast Master Control System
Easily manage a series of video internet TV station channels with our broadcast playout automation from one unified web browser for an automation broadcaster in a box.   Using our "drag and drop" workflow, create community video playlists that capture media using smart data ingestion.  We have integrated playout tools that manage multiple schedules and devices, allowing the insertion and creation of global playlists that automatically populate with dynamic material, creating a virtual master control room with television broadcast automation software, run in house on your existing media servers, in VM environments or hosted in the cloud.  Our integrated broadcast suite makes automated playout of multiple linear channels possible, utilizing dynamic engagement of television platforms. Preview video and advertising spots with built in HTML web video player and book smart advertising campaigns with ease.
Decentralized file management
Cloud infrastructure as a service provides  fail-safe television broadcast automation scheduling with multi-channel command and control of unlimited play out channels and devices.  Manage 100,000+ music and video files, with large music collections powered by searchable metadata. Select multiple video genres, categories, video podcasts, home movies and recordings from your cell phones to share on-air or by virtual scheduling SHOUTcast Icecast streams. Manage large community media libraries, engaging. IT asset scheduling, digitally backing up internet TV station content stored securely, sending to a CDN (content delivery network).  Your media stays with you, on your own private cloud.  Intuitively tag artist, title, album art and other customized metadata leveraging playout automation software.
Video, with accompanying audio, may be streamed in tandem, utilizing our web based broadcast television automation software for scheduling replays of pre-recorded segments. Set up public access television channels with community programming to supplement live and pre-recorded segments. Provide a quality HD signal to any RF transmitter output, creating a 24/7 linear stream. Schedule VOD assets with ad playout integration, along with Web television broadcast automation for social media, reaching out and working with other station owners in developing your own production TV station. Extend the operating life of your existing community television station, community television transmitter or Cable TV head end plant infrastructure with only minimal effort by adding new features for more revenue generating opportunities. Leverage truly fail-safe television broadcast playout automation of community media from any browser, anywhere in the world.
Quality Broadcast Equipment Manufacturers
Television Streaming Media Server Hardware
Example Broadcast Television Scenarios
Government access PEG (Public Educational Government) TV automation station with 600 households served, using two cable providers, one all digital, one analog with 100% digital transmission.
Patients in hospital or seniors in assisted living, with 'cabled ' TV channels viewed locally. Use your existing hardware to install Linux and Unix based servers to manage playout sessions. Use our scheduler to playout through a DVI, HDMI, or Display Port. SDI supported (with an adaptor) broadcast looped, prerecorded video with or without specific time requirements.
Local community TV for Indian Sub-Continent languages/dialects including suburban/rural/internet and traditional television broadcast. OpenBroadcaster can help manage/support video/TV stations internationally with contacts in non-profit/not-for profit organizations, along with tech and other volunteers to assist community activists/journalists in developing local/regional material.
Expand Television Broadcasting Functionality
Use the documented API in developing custom television automation solutions to enhance online consumer experience, leveraging native mobile apps playing web internet TV, and stream them to our YouTube channel, which, in turn, will stream them full screen 24/7 to 5 LG commercial displays (smart TVs). We support hardware requirements for outputting a single stream 1080p 60 fps @4500 kbps. Installation may be on a Virtual Machine, recovering instantly from human error during a worst case scenario. Generate new revenue while reducing human resource requirements, leveraging automation applications, encoding (live input) on Akamai CDN (content delivery network), Roku, or YouTube with multi bit rate streaming to social community media.
A real enterprise cloud service, automating your internet TV station, IPTV or YouTube digital broadcasting channels with accurate spot advertisements on a time based schedule for seamless digital playback in industry standard formats, featuring zone based playlist IPTV play out with marketing automation widgets.
Video Formats Supported
Image Formats Supported
Open Source Television Broadcast
Our video platform and play out reduces the dependency on costly proprietary models available on the market.  If you enjoy vendor lock and licensing, open source is not for you!  Open Source makes it possible to create custom features, so your group of television stations can work with API of popular CDN (content delivery network), enabling revenue streams for automatic advertising delivery and placement of spots.  Our advertising player is easy to setup and configure.
Download our Broadcast Television Automation  Solution brochure
Apply to our  Partner Program for selling OpenBroadcaster television with regional support as part of our global network.
Sign up for our /newsletter and receive a free operating manual for the streaming broadcast television automation server.
Contact us for more info about your community television station, online radio station and community media multi station broadcast platform.
We support open source broadcast technologies and giving back to the community with free television media asset management scheduling software, tying in with other online media libraries and media buyers.